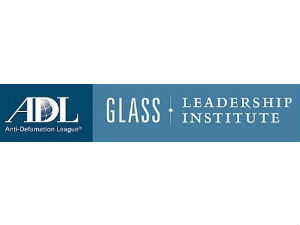 The Anti-Defamation League is proud to announce that 13 dynamic young professionals have been selected to participate in the 2013-14 Glass Leadership Institute, ADL's young leadership development program.
Through the Leadership Institute, ADL empowers its next generation of leaders. This nationally recognized leadership program provides 25- to 40-year-olds with the tools to fight hatred and bigotry in their own communities. Conducted by ADL's nationwide network of Regional Offices, the Institute offers unique opportunities to explore ADL's global mission from an insider's perspective.
Leadership Institute participants engage in a year of dynamic, interactive sessions, exposing them to the important work of ADL and the full range of issues on the ADL agenda. Participants also have opportunities to socialize with peers, network with ADL's senior leadership and attend the Shana Amy Glass National Leadership Conference in Washington, DC.
Sessions Cover:
ADL History
Civil Rights Advocacy
Policy Making
International Initiatives
Israel Advocacy
Anti-bias Education & Training
Combating Domestic Terrorism
Community & Interfaith Outreach
Leadership Development